Data Protection, Privacy and Responsible AI for a Digital Society
Jump to navigation
Jump to search
Date: February 8, 2023
Time: 10am Berlin and Zurich / Dublin and London 9am
Location: Online
Platform: zoom

---
Data Technologies, AI and Data Privacy and Protection in Democratic Societies
Paul Nemitz will talk to us about Data Technologies, AI and Data Privacy and Protection in Democratic Societies.
Speaker: Paul Nemitz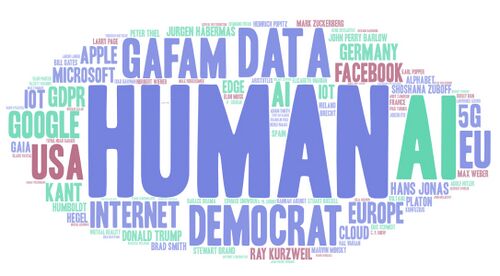 Paul F. Nemitz lives in Brussels and is principal advisor to the EU Commission's Directorate-General for Justice and Consumers. As the Director for Fundamental Rights at the EU Commission, he was Instrumental for the work on the introduction of the basic data protection regulations in the EU, the NSA Snowden inquiry and negotiation of the EU-US Privacy Shield and the EU Code of Conduct against Hatespeech on the internet.
Paul is a legal expert and has studied law in Germany and advanced his research with a Fulbright scholarship in Comparative Law at the George Washington University Law School in Washington D.C. and visiting professor at the European Legal Studies Department (Bruges Campus of the College of Europe).
Topics Covered
General Data Protection Regulation (EU GDPR)
Digital Markets Act
Digital Services Act
Artificial Intelligence (AI) Act
Risk in a "Pyramid of Criticality" and Obligations
Rule of Law Compliance
The Primacy of Democracy
An Ethics of Compliance
The Lobby Network of Big Tech
The 8 Sources of Power:
Money & Markets
Data
Network and Infrastructure
Platform Locking Effect
R&D Dominance
Mergers and Acquisitions
Political Influence
Owning the Public Discourse
A New Ideology based on Technology
Targeted Advertising
Building Bridges between Technologists and the Regulator
External Links
Paul Nemitz / Matthias Pfeffer: Prinzip Mensch Macht, Freiheit und Demokratie im Zeitalter der Künstlichen Intelligenz. 2020
The Artificial Intelligence (AI) Act
Event Categorization
Session-Type: Society - Data Protection - GDPR - Philosophy - Politics
Session-Level: Introductory - Intermediate 
Session-Language: English